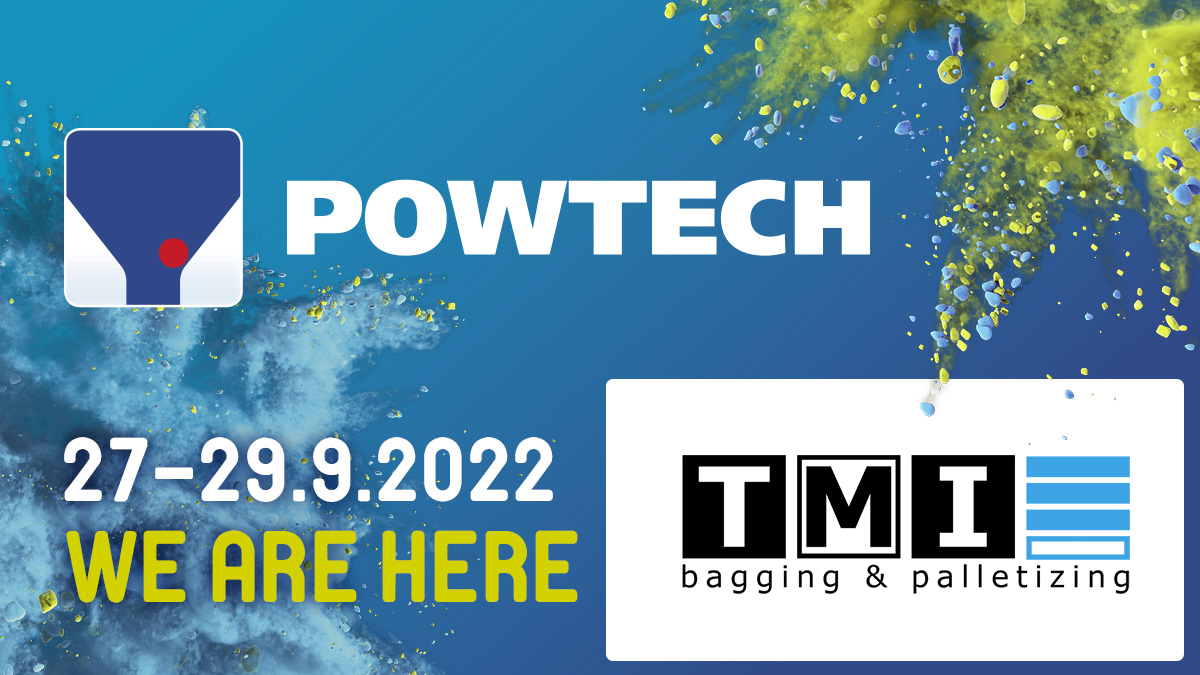 POWTECH 2022 is waiting for us!
It's nice to see how every day a team progresses, adapts and fights for the future, even if sometimes it's more difficult we'll not rest and we'll continue to advance and progress every day.
From September 27th to 29th at the Exhibition Center in Nuremberg, Germany will be held the POWTECH, a place where you can learn everything about processing and analysis of powders and bulk solids.
TMI will be present at Booth 501 in HALL 3 to share the latest technologies, sustainable solutions, machinery and innovative materials.
If you want to visit the fair, find out more on their website: https://www.powtech.de/
We are waiting for you!