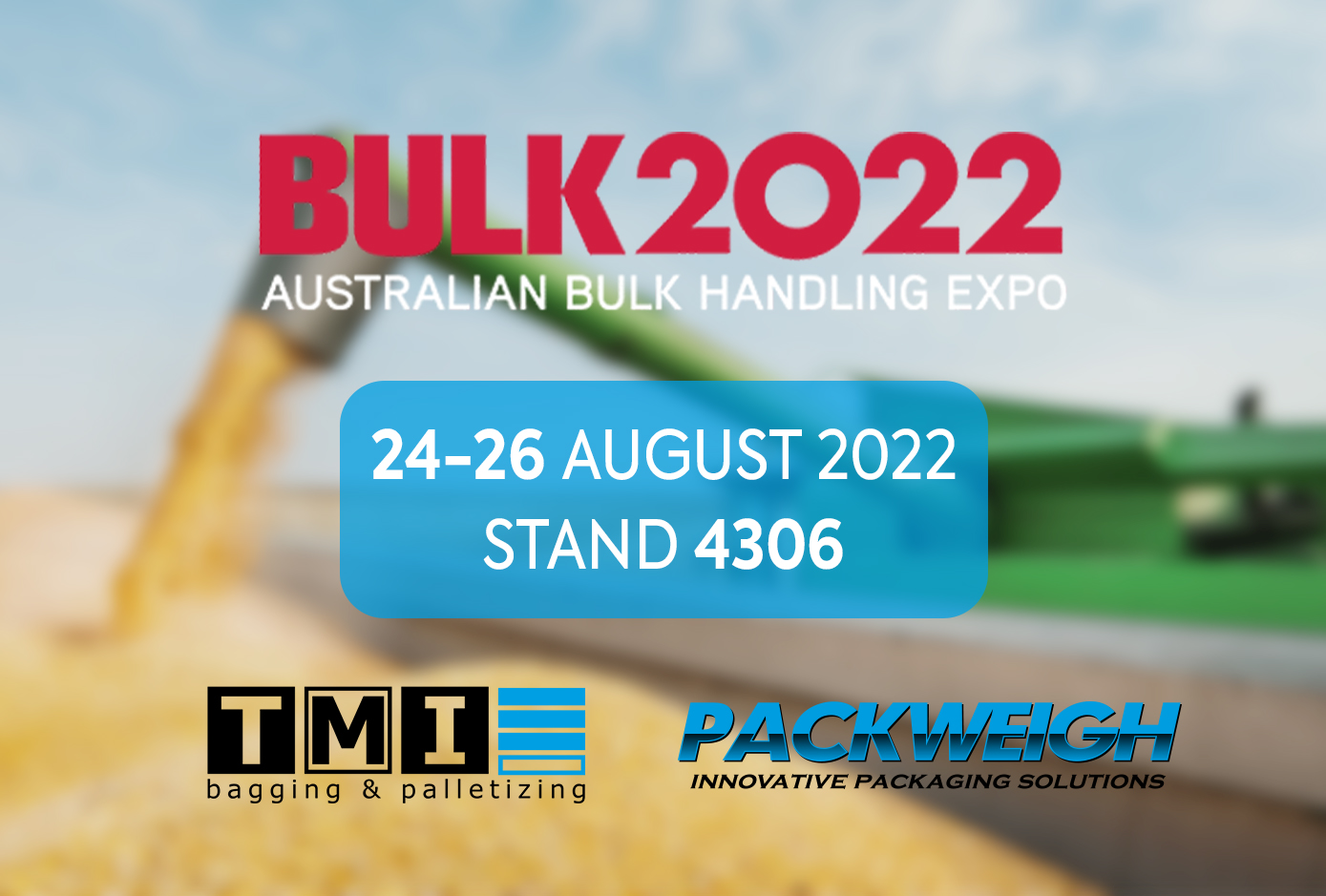 At last it looks like business as usual is back in Australia, bringing back the trade shows for good. After several postponements since the start of the pandemic, BULK 2022 (short name for the AUSTRALIAN BULK HANDLING EXPO) will take place August 24-26 at the Melbourne Convention and Exhibition Centre.
The Australian Bulk Handling Expo is supported by the Australian Society for Bulk Solids Handling (ASBSH), who will host an industry conference, while the trade expo will showcase the latest in bulk materials handling equipment and technologies.
TMI will be present alongside its local partner, Packweigh Equipment, at stand 4306. Packweigh Equipment designs and manufactures weighing and bagging equipment since the 1970s in Brisbane, and trades TMI's bagging, palletizing and stretch wrapping equipment to round out its portfolio.
This time, Packweigh and TMI expect to generate many new synergies and preserve the existing ones with the companies of the solids sector, after these years without events.
If you want to attend the exhibition, find out more on the website: https://www.bulkhandlingexpo.com.au/