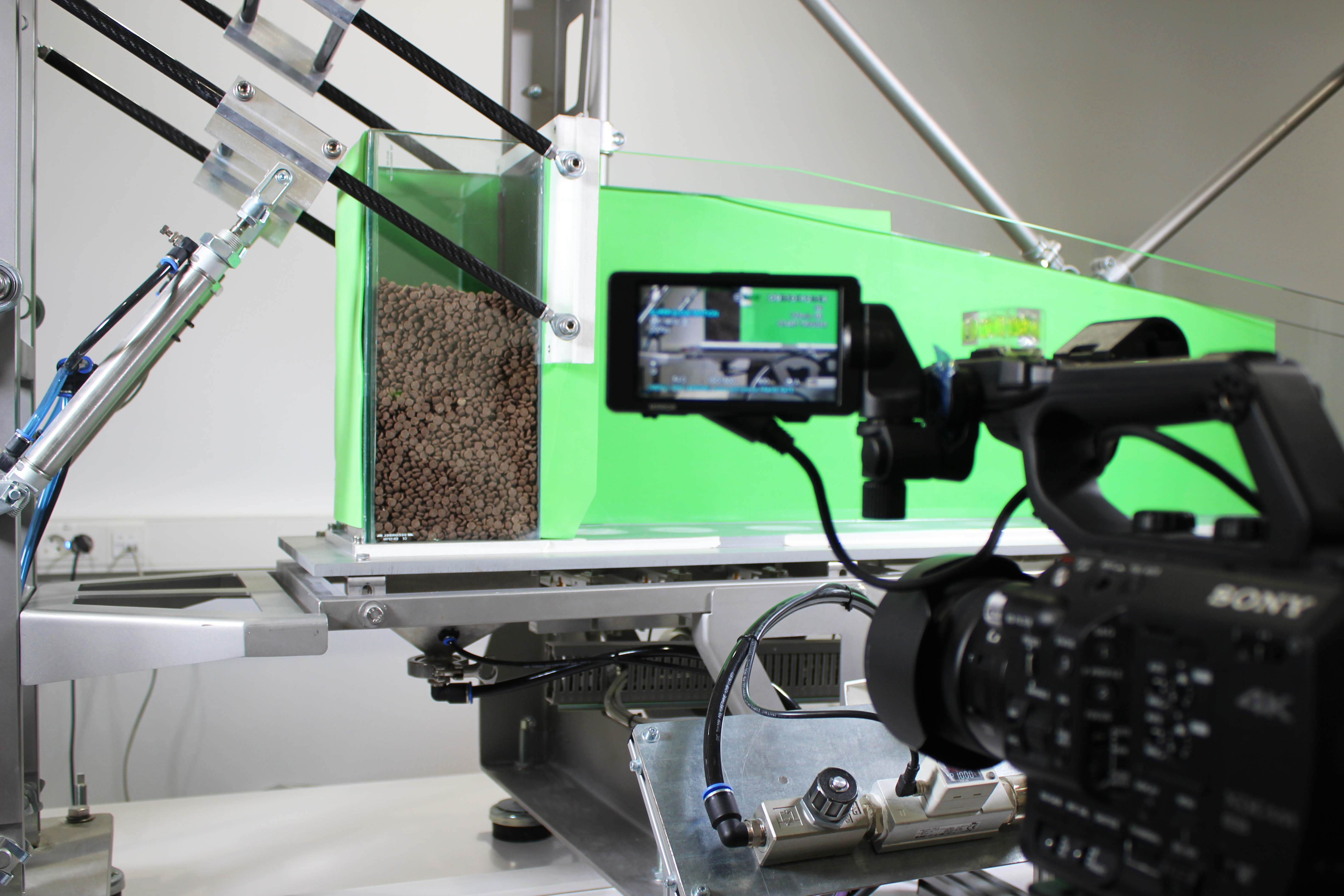 During 2014-2019, Joel Torres, PhD student, developed a basic science project to identify the best dosing system to be used in bagging systems. The thesis was carried out at TMI as part of the "Industrial Doctoral Students" programme organised by the Barcelona School of Civil Engineering of the Polytechnic University of Catalonia. TMI was the first company in Lleida to host an Industrial Doctorate student and to promote an engineering project based on this research.
Joining the programme arose from the need to classify product typologies according to their behaviour in determining the flowability of the bulk solid product. The purpose was to create a database that can be used to determine the best dosing system for TMI's bagging equipment on the basis of the characterisation of each product.
From the research carried out during the doctorate, the TMI laboratory, ILERLAB, was created: Samples of all our customers' products are currently tested in this laboratory, right from the commercial definition phase. The combination of tests in the lab and in the testing facility offers maximum guarantees in project definition.
This Doctoral Thesis is a further step in the research and development of the company, which can now offer maximised advice, basing solutions on empirical facts, thus achieving a 360º service.
From TMI we warmly congratulate Dr. Joel Torres for his work, his excellent results and the defence of his thesis.