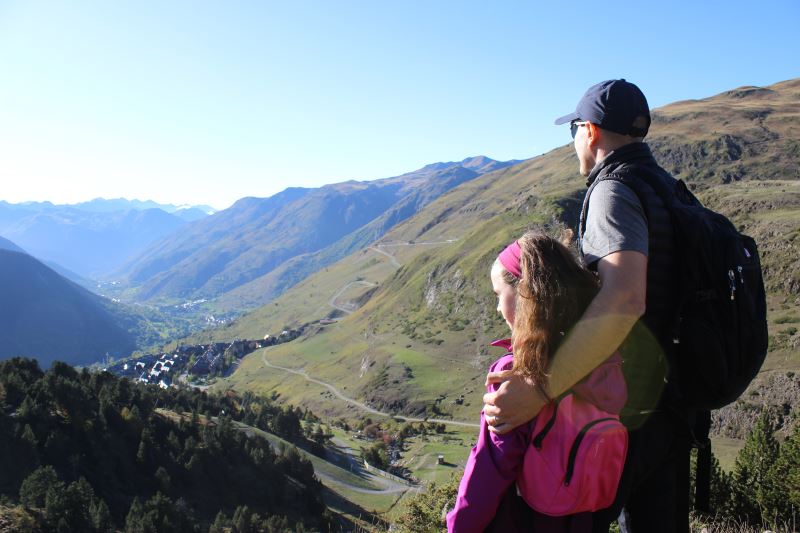 In this year 2020, when TMI celebrates its 20th anniversary, the company has decided to renew its image to clearly reflect its human values, while presenting itself as a leading manufacturer of bagging, palletizing and stretch-wrapping technology.
The main concept behind the campaign is therefore the fact that only in close cooperation with customers, distributors and suppliers worldwide it is possible to reach the highest peak, namely excellence.
All members of TMI's staff are aware that, for the successful completion of a project, the client's objectives must be achieved and that, for this purpose, active cooperation is the key. From this perspective, we have chosen to present a natural setting where a father and daughter are the main characters. Because, just as in industrial machinery projects, when it comes to the mountains, it is important to work with experienced people who can guide you along the paths and in times of uncertainty. And at the same time, it is important to have that freshness and drive to get the best results. For all these reasons, the main characters of this new image unite experience and enthusiasm to achieve their goal: the top of the mountain.
Of course, there is no lack of technological details, nor a renewal in the way the products are presented on the new website, which now has technical data sheets to download, and many more reference images.
Another factor to highlight is the improved access to quotations for each solution and the easy contact with the company.
With this change TMI expects to be able to reach a larger audience in a more effective and clearer way than before.