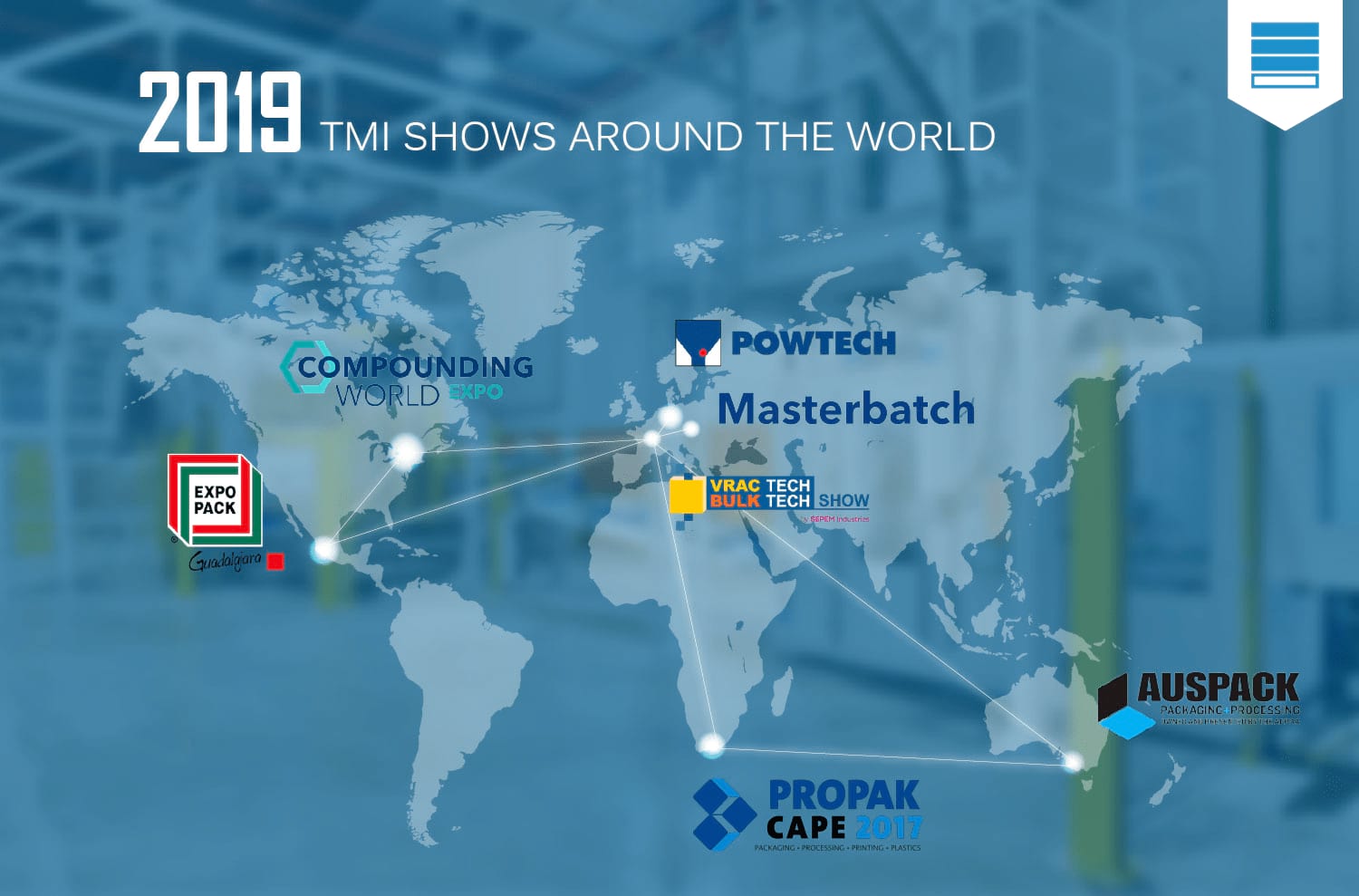 Within the current global context where more and more business is generated in the packaging sector, TMI keeps working towards internationalisation during 2019 in order to achieve a wider global presence. The promotion actions carried out during the year are a clear example of this endeavour.
In 2019 TMI has exhibited in several international trade shows, and there are still others to come during the last quarter of the year. Thus, directly or thanks to the cooperation of the different local partners, this year TMI has satisfactorily exhibited in:
PROPAK CAPE 2019 – This leading show on Packaging took place between the 12th and the 15th march in Cape Town, South Africa. TMI was represented in the event by our distributor in the whole Sub-Saharan Africa: USS PACTECH.
AUSPACK 2019 – This packaging trade Show to watch out in Oceania was held from the 25th to the 26th March in Melbourne. Thanks to our local partner, PACKWEIGH, TMI was present in the event, where also David Padullés, sales director of TMI, could attend and give support.
POWTECH 2019 – This fair dedicated to solids handling took place in the well-known Bavarian city Nürnberg between the 9th and the 11th April. The event hosted all kind of solid products producers looking for handling solutions. TMI exhibited in a joint stand with its local partner ICOMA ZGS, where Iryna Siutsova and Ariadna Rovira advised the visitors about the newest bagging technology for their products.
COMPOUNDING WORLD EXPO 2019 – The first edition in the USA of this trade show dedicated to plastic compounds and its handling technologies was held the 8th and 9th May. TMI exhibited in it as an expert in the packaging of plastic compounds, plastic granules and products alike. The goal was to get in touch with its producers in North America and providing them insight on the bagging technology and specific innovations for this sector. We had the pleasure of the presence of our partner HS AUTOMATION, who supported Gerard Martinez and Ariadna Rovira ,from TMI, advising the visitors. The results of this show were immediate.
EXPO PACK Guadalajara 2019 – The young TMI LATAM was responsible for the successful presence of the brand in the Packaging leading trade show in Mexico. This show, held between the 11th and the 13th of June in Guadalajara, was a success for the subsidiary with seat in Queretaro, who has received the support of Jordi Martin from TMI. This edition has resulted into another demonstration of the good position of the subsidiary in this market. After the great success in the show we expect it to expand even more.
Still, these are not the only actions the company has planned for 2019: the third quartal of the year will be marked by other European shows, such as VRACTECH in Le Mans, France, or MASTERBATCH in Vienna, Austria. The company expects to consolidate with all this its international presence as a bagging and palletizing technology provider in all the sectors.