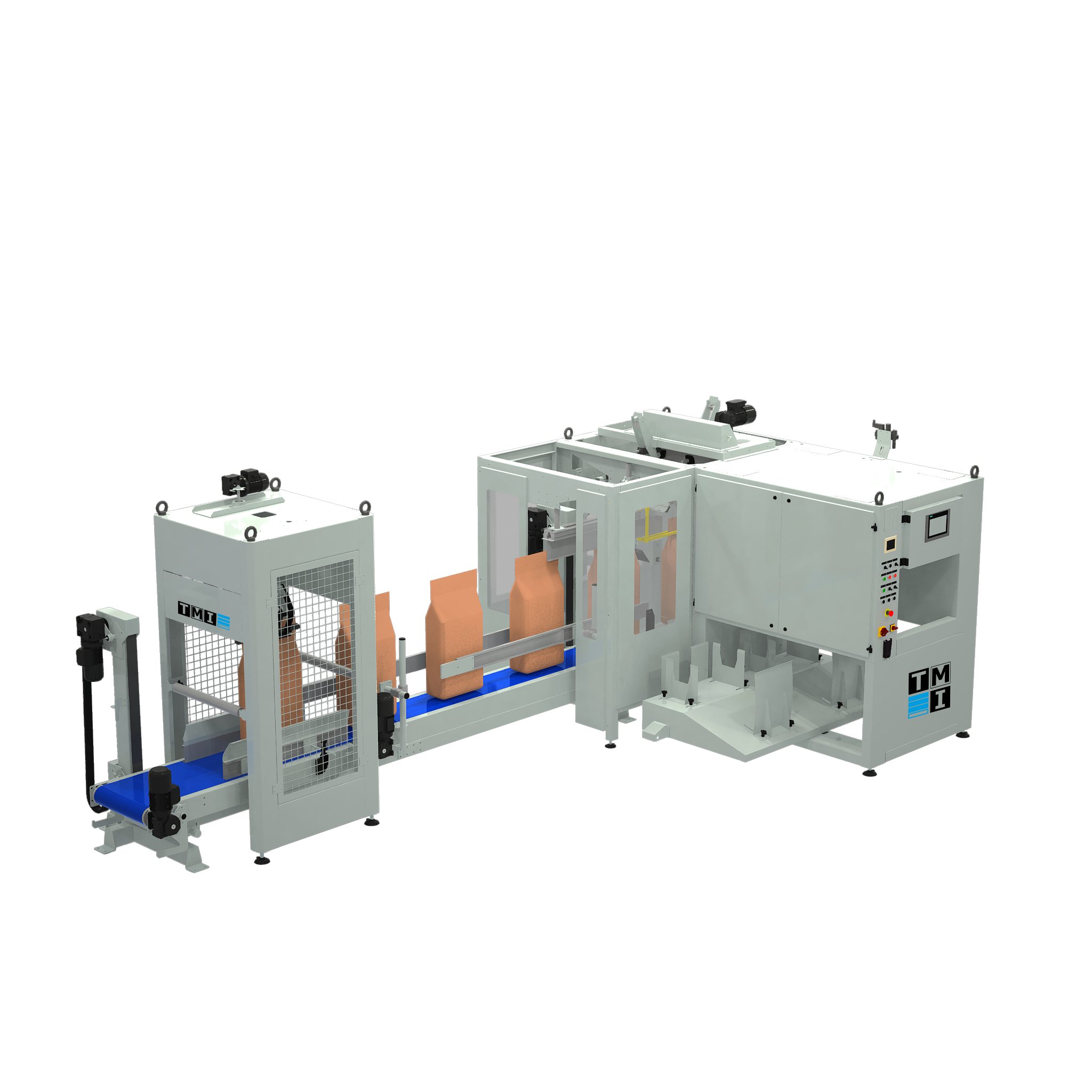 THE AUTOMATIC BAGGING MACHINE ILERSAC A PROVIDES...
Total automation of the bagging process: all the operations are carried out automatically within the same bagging machine, since the bag feeder module picks up each bag to present it to the filling spout, up to the evacuation and closing of the filled bag.
Flexibility and speed in format changes: this automatic bagging machine for pre-made bags allows bag format changes in a range from 5 to 50 kg.
Optimization of production at the bagging point: the ILERSAC A bagging machine can speed up the final results of production by maintaining a constant rate of bags per hour.
Modularity in its configuration: ILERSAC A can be equipped with different weighing and dosing configurations depending on the requirements of each product (by gravity, conveyor belt, auger or vibrating channel) and the type of weighing required for production (net or gross weight).
Versatility: the simple design of this automatic bagging machine is suitable for all sectors of TMI's activity: agri-food, food, chemical and petrochemical, construction and mining and recycling.
Fast ROI on your bagging equipment: ILERSAC A's simple design results in a precise, rigid and cost-effective bagging machine. This also translates into easy operation and low running costs.
Do you need additional information and pricing of this solution? Get a free quote easily and quickly!
Ask us for a quote
Download brochure
Download the catalogue to find out more about our solutions.
Download datasheet