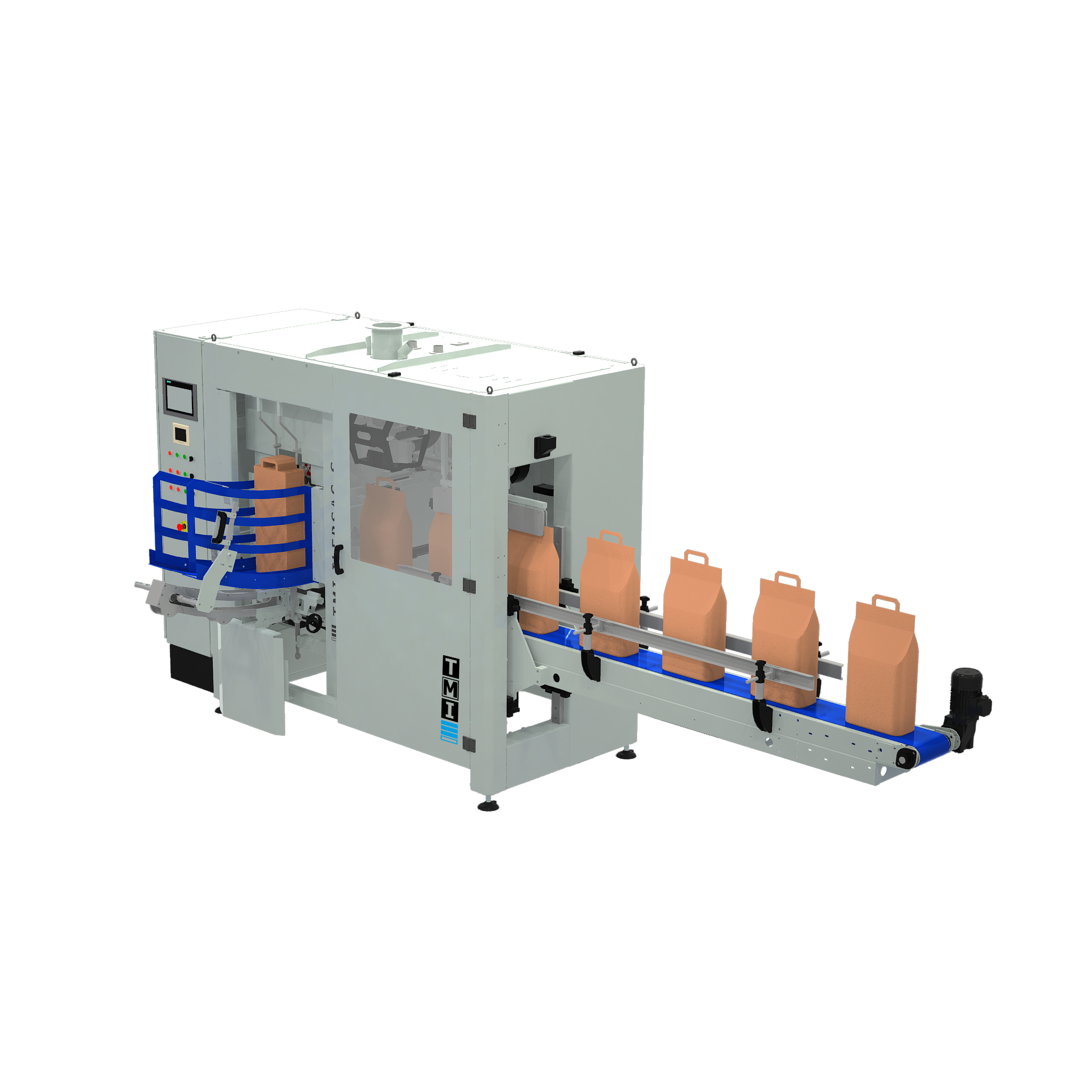 THE AUTOMATIC BAGGING MACHINE ILERSAC S PROVIDES...
Reliability in the handling of bags with side gussets: ILERSAC S always handles the side gussets closed, thus avoiding unnecessary opening and reforming of the gussets before sewing, which represents a critical point in this type of bagging machine.
Total automation of the bagging process: since the bag placer module picks up each bag to present it to the filling spout, until the evacuation and closing of the filled bag, all operations are carried out automatically within a single bagging machine.
Flexibility and speed in format changes: this automatic bagging machine for pre-made SOS bags allows bag format changes in a range of 4 to 10 kg approximately, and always depending on the product density.
Optimized production at the bagging point: ILERSAC S contributes to streamline the final production results, always maintaining a constant rate of bags per hour.
Product quality control, because it prevents possible contamination thanks to the lack of product remains in the filling channel.
Ease of maintenance: Its design has focused on maintenance and cleaning, minimizing guides, barriers and floor supports and providing this automatic bagging machine with the highest accessibility.
Dust free working space, thanks to its oval bagging spout with external sealing clamps that prevent product leakage during filling.
Do you need additional information and pricing of this solution? Get a free quote easily and quickly!
Ask us for a quote
Download brochure
Download the catalogue to find out more about our solutions.
Download datasheet