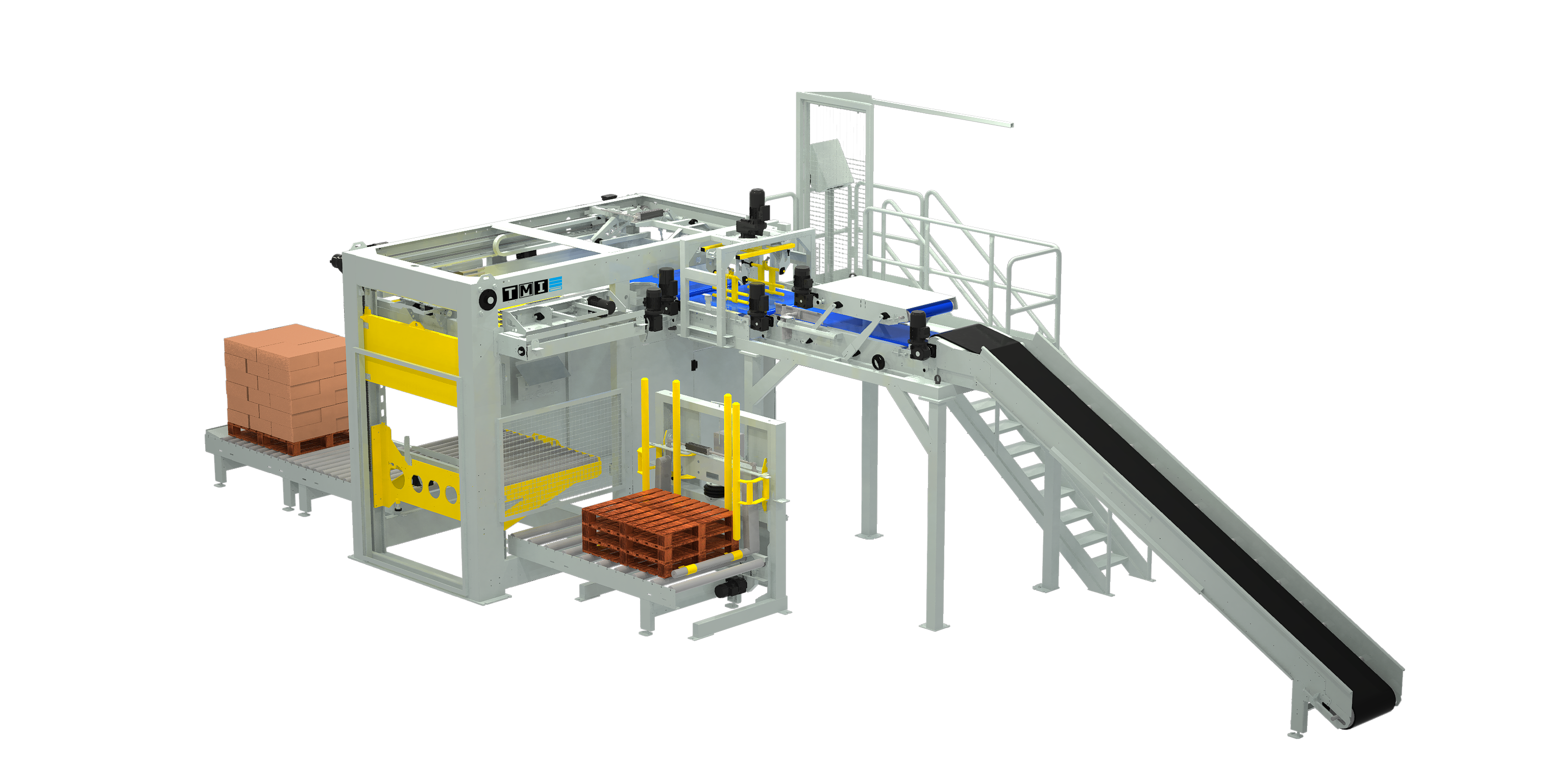 Output

Up to 2200 bags/hour

Maximum pallet height

2700 mm

Bags overlapping

No

Layer forming

Yes
THE AUTOMATIC HIGH-LEVEL PALLETIZER ILERPAL C PROVIDES...
Energy savings: the gears used in this palletizer provide savings of between 20% and 25% compared to other types of gears generally used in palletizing systems.
Savings in spare-parts: The design of ILERPAL C produces low friction movements during the palletizing process, which contributes to a longer life of its mechanical parts.
Perfect finishing of the pallet, due to the layer handling system by lateral pushing, lateral shaping stoppers and upper pressing of each layer.
Smooth, silent and accurate palletization
Flexibility and speed in changing bag, pallet and palletizing pattern formats.
Easy operation: the operator can handle it easily and intuitively.
Simple maintenance: the components are designed to be easily and quickly replaced.
Do you need additional information and pricing of this solution? Get a free quote easily and quickly!
Ask us for a quote
Download brochure
Download the catalogue to find out more about our solutions.
Download datasheet