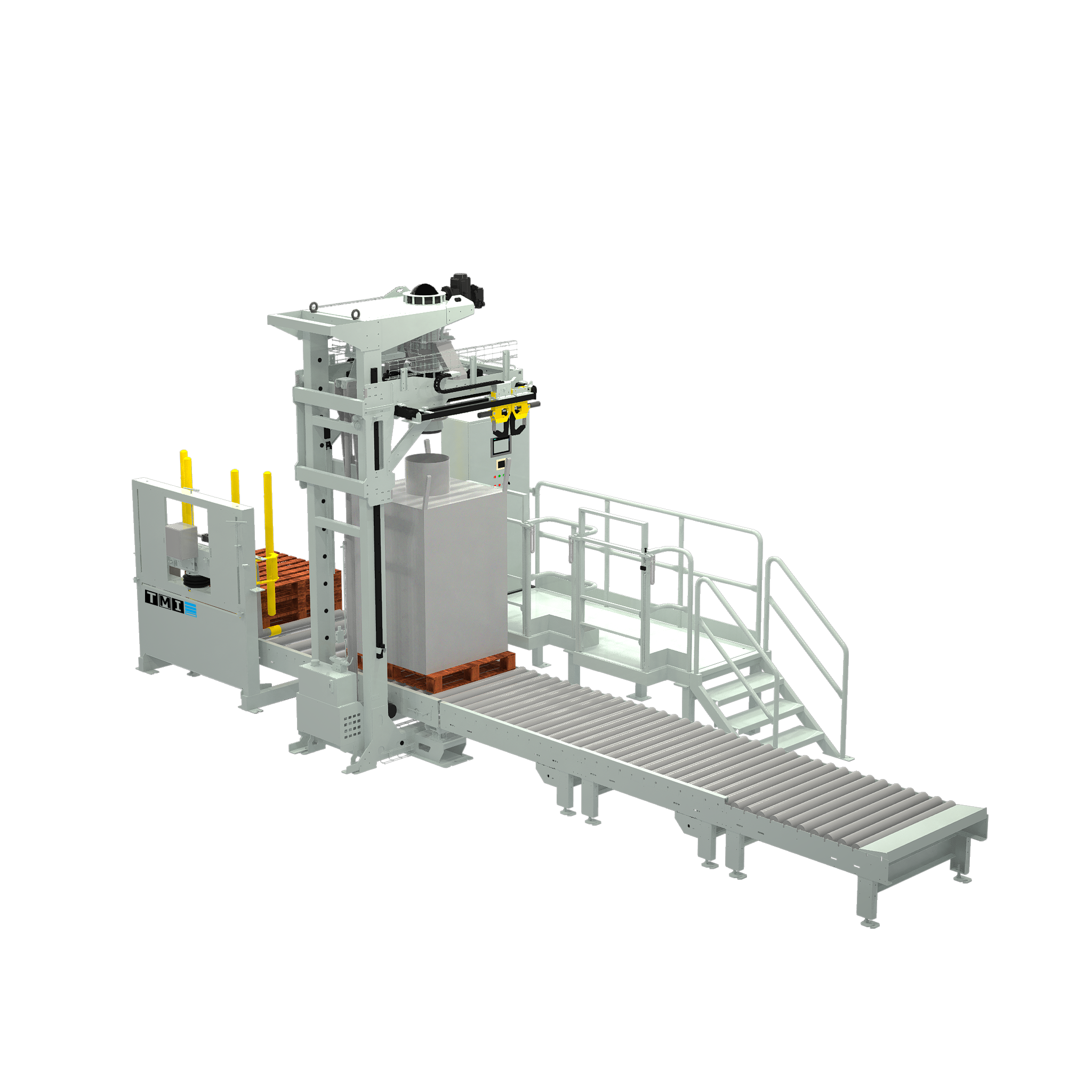 THE BIG BAG FILLER ILEBIG H PROVIDES...
Hygiene: its design prevents product remains in the filling lines, thus avoiding contamination between cycles, as it also allows an easy and quick cleaning process.
Longer durability of components and easier maintenance, thanks to the use of flexible filling tubes instead of traditional telescopic systems. This system also allows the filler neck to tilt.
Maximum ergonomics for the operator, thanks to its height adjustment capacity, its tilting filling spout and its mobile hooks for big bag fastening.
Dust-free working spaces: the pneumatic filling spout avoids product leakage during the filling process, preventing the accumulation of dust in the vicinity of the big bag filler.
Optimised productivity: a single operator can handle the ILERBIG H big bag filling station, from the positioning of the big bag, to its evacuation. Optimal ergonomics reduce the cycle time for manual placement of the big-bag.
Stability: the lifting of the whole system during the big-bag filling process combined with the bottom vibration allows for better product settling, while centering the big bag on the pallet.
Flexibility: it handles 4-handle and single-handle big-bags, on pallet or directly on conveyor belts.
Control: The double weighing signal reception system ensures that the weight of the big-bag is controlled at all times, either when it is held in the air or when it is supported on the pallet.
Do you need additional information and pricing of this solution? Get a free quote easily and quickly!
Ask us for a quote
Download brochure
Download the catalogue to find out more about our solutions.
Download datasheet