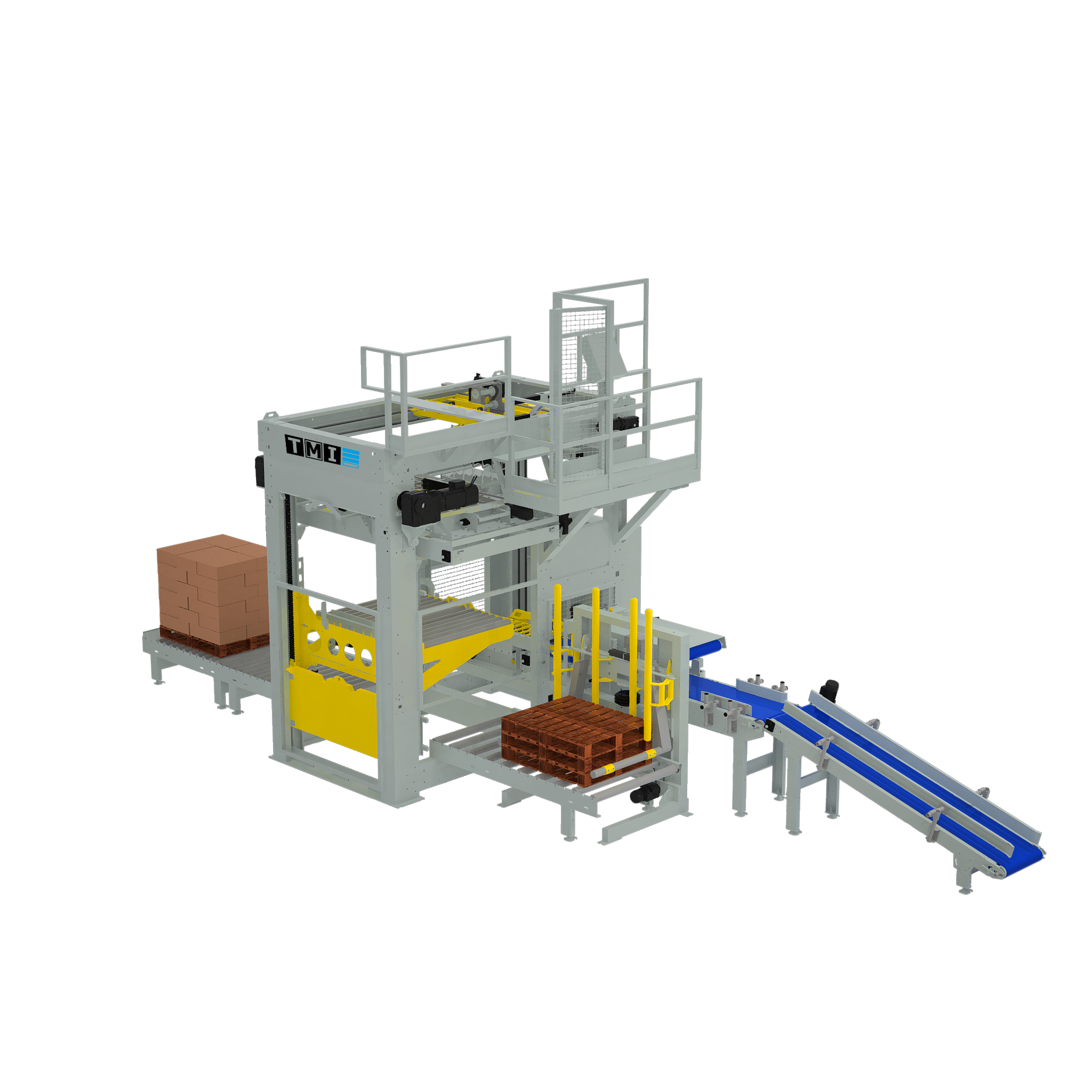 Output

Up to 900 bags/hour

Maximum pallet height

2700

Bags overlapping

Yes

Layer forming

Yes
THE AUTOMATIC HYBRID PALLETIZER ILERPAL H PROVIDES...
Optimal pallet finish: The layer handling system with palletizing gripper and motorised side guides ensures that the open-mouth bags overlap in perfectly compacted layers, preventing the pallet load from protruding.
Energy savings: the gears used in this palletizer provide savings of between 20% and 25% compared to other types of gears generally used in palletizing systems.
Savings in components: low-friction movements are produced during the palletising process, contributing to a longer life of the mechanical components.
Smooth, silent and precise palletising.
Flexibility and speed in bag, pallet and palletizing pattern changes, for bags in the range of 5 to 50 kg.
Optimised space: A vertical bag elevator positions each bag on the layer forming level, saving space in the bagging line configuration.
Versatility: Combined pallet gripper and layer forming guides ensure an optimum handling of a wide range of bag formats.
Do you need additional information and pricing of this solution? Get a free quote easily and quickly!
Ask us for a quote
Download brochure
Download the catalogue to find out more about our solutions.
Download datasheet