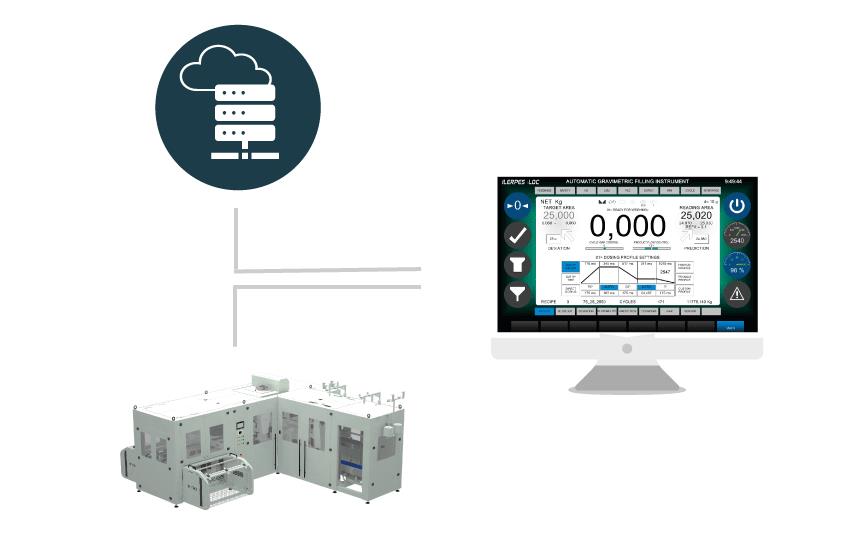 The main response to this new era is to monitor the production line constantly to make the right decisions through objective data analysis. Meanwhile, knowing where the final product is at all times is no longer preferable: it is essential. The key to achieving these goals lies in data traceability and communication systems and the integration of marking and coding systems into the production line.
What are OEE indicators and what do they measure?
Overall Equipment Effectiveness, or OEE, refers to key indicators that measure the overall effectiveness of the equipment in a production line (a packaging line, in this case). The advantage of this parameter, compared to others, is that it measures a production centre's fundamental parameters, like availability, efficiency and quality, through just one indicator. Using this metric, the plant manager can see the bottleneck in the line and make decisions to optimise production and operation costs on the packaging line.
Real-time production line monitoring
It is highly important for pieces of end-of-line equipment to be connected to each other in order to send production data in real time to those supervising operations in the factory. With this in mind, as a manufacturer of complete bagging, palletising and stretch wrapping lines, TMI has developed its own management software named ILERPORTAL, which can monitor production data from various machines and create common working recipes.
Specifically, the software measures the availability, efficiency and work quality of each machine and can recognise why a machine is not running (lack of product, lack of consumables or technical fault). It can also detect how many units have been produced correctly, and how many are defective. The software's ability to measure each machine's performance over a certain time and communicate with higher systems ensures a very effective monitoring of the factory packaging line's production.
Traceability solution integrated into the packaging line
Final product traceability within the production line makes it easier to monitor the production process. This traceability is achieved through individual product marking, so that each unit can be identified during each production process, thus improving the subsequent logistical process. Traditionally, on industrial packaging lines, bags can be identified in one of two ways: with marking (using ink or thermal transfer) or labels (sewn directly onto the bag or adhesive). But both of these solutions can pose problems, as this marking or labelling takes place in dusty environments, on irregular bag surfaces. Labels can come off easily.
TMI has developed a solution to mark the bag when it is empty, rather than when it has been filled. With this subtle change, the issue of the irregular surface is removed and the problem of the dusty environment is reduced considerably.