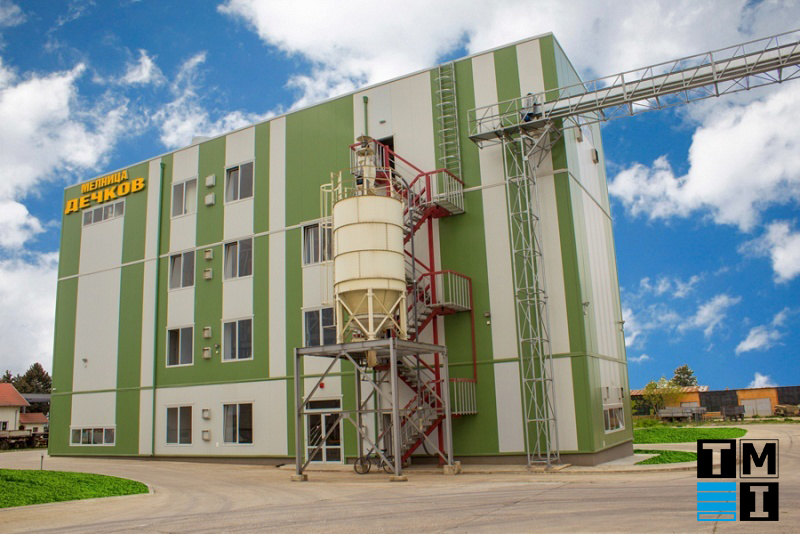 ABOUT THE COMPANY
Melnitza Dechkov Ltd. is a mill that produces and sells wheat flour and wheat bran. Located in the Pleven region, which is known in Bulgaria for growing quality cereals, the company has built two mills with a total capacity of 150 tons/day: the first in 2001 and the second in 2011, as a direct consequence of growing demand.
Dechkov defines itself as a long-term, reliable, honest partner for its suppliers and clients.
The mill line is equipped with highly efficient machines for cleaning and preparing the wheat, which guarantees the quality of the final milled product. Automation at various points of the production process means that different types of flours can be made, as well as special flours following clients' specifications.
The finished flours and bran are then shipped in bulk, in packs weighing 1 kg, 5 kg, 10 kg, 25 kg and/or 50 kg, depending on the product type. Yet, until now, the packaging line was not automated.
We met with Vladislav Dechkov, CEO of Melnitza Dechkov Ltd., who talked to us about their end-of-line automation project and its development with TMI and Avesto.
THEIR NEEDS
After automating the production process, the next logical step for Dechkov Mill was to automate the end of the line, i.e. bagging and palletising. So, they started to work on identifying their main needs in this area: reduced costs, increased productivity and improved packaging quality.
They also had to define the scope of the project, which was finalised as follows: they were looking for a bagging machine and a palletising machine able to bag the product into valve bags in a wide range of formats (5, 10, 25 and 50 kg) while protecting the food product.
With these goals in mind they started looking for possibilities, though it was not an easy ride, as Mr. Dechkov explains: 'The main difficulty was the lack of information; there was nowhere in Bulgaria where we were able to see a working line like the one we needed'.
So, they contacted Avesto Ltd. to seek some advice on this project and find a solution for their end of line.
ABOUT AVESTO AND TMI
Avesto Ltd. is an engineering company established in 2005 that represents leading international industrial companies and provides different types of equipment, installation services, consumables and spare parts all over Bulgaria.
As a trusted partner of TMI, Avesto offers the whole range of TMI products, which are widely used in three sectors of the country's industrial structure: agriculture, mining and processing. As soon as the product is ready to be packed, TMI can offer bagging solutions for all sorts of products with different behaviours, palletising solutions for various types of bags and speed requirements, and pallet protection with film using stretch-wrapping technology.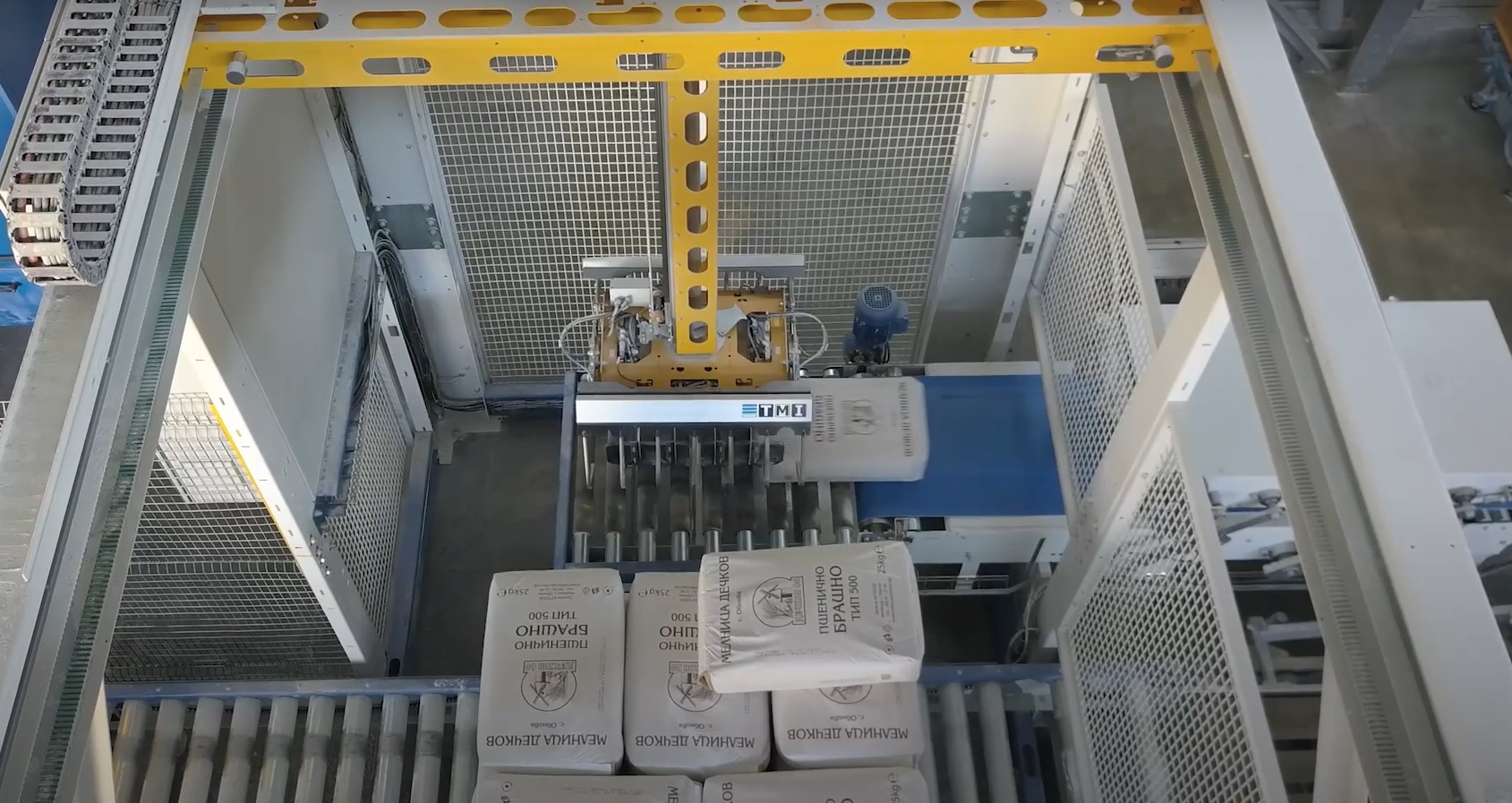 THE PROPOSED SOLUTION
With their joint experience and expertise, Avesto and TMI found a solution to suit Dechkov's requirements perfectly, and so they proposed the following:
ILERSAC VBF: an automatic bagging machine for valve bags, which includes an ILERSONIC ultrasonic sealing system to protect the product from external agents. It can also adapt to bags of very different formats, as the bagging spout can easily be changed according to the diameter of the bag valve.
ILERPAL P: an automatic gantry palletiser, which is very compact and cost-effective while offering great palletising results and completely stable loads.
This solution was a perfect fit for the customer's needs and requirements, so they chose Avesto's proposal: 'Only Avesto suggested a machine able to pack 5 kg, 10 kg, 25 kg and 50 kg in valve bags. Also, the price and the capacity of the machine were what we were looking for', says Mr Dechkov.
You can see this line in action in this video.
THE RESULTS
This bagging line was manufactured in Spain and then delivered to Bulgaria. Commissioning and start-up were carried out by a team made up of TMI and Avesto technicians. The Avesto technicians worked on site, while TMI technicians were able to assist them remotely using a Tele-service device. This way, the budget was kept under control, as no international travel was required from technicians.
You can see the result in this video, where the complete bagging line is working.
According to Mr Dechkov, the bagging and palletising line has directly contributed towards increasing the plant's productivity and improving packaging quality: 'We started to pack more bags per hour with fewer people. For example, with our old machine, we packed 3.5 tons of 25 kg per hour with 2 people, and now we pack 5 tons of 25 kg with 1 person'.
The prospects for future growth have also improved for this Bulgarian company: 'We think we will be more flexible and ready for new challenges in the market', concludes Mr Dechkov.
ALWAYS AT THE CLIENT'S SIDE
Do you want to know how TMI's solutions can contribute towards improving production and efficiency in your plant? Just get in touch with us and we will advise you on packaging.
You can also check our worldwide partner network to find our local partner in your area.