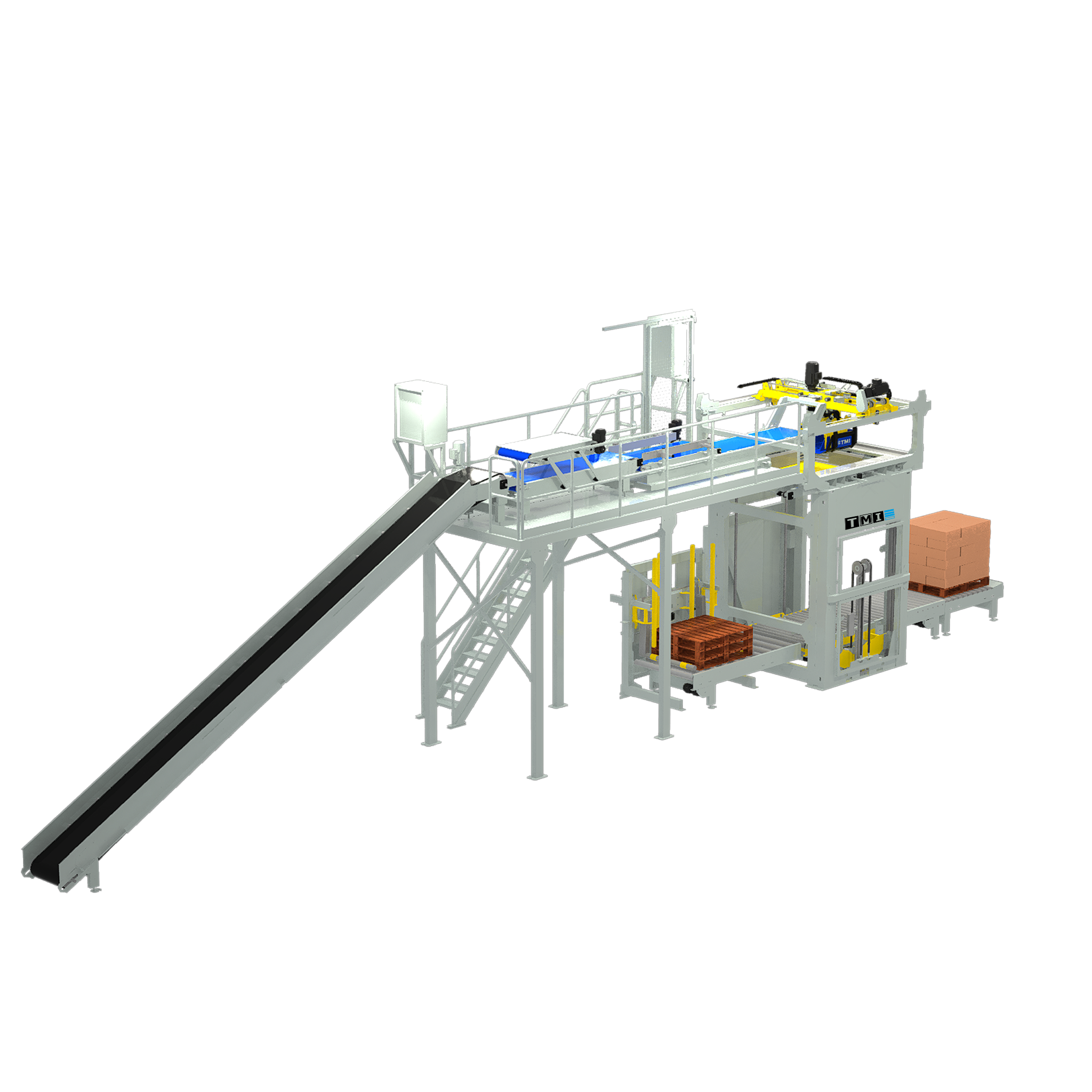 Output

Up to 1500 bags/hour

Maximum pallet height

2700 mm

Bags overlapping

Yes

Layer forming

Yes
THE HIGH CAPACITY AUTOMATIC PALLETIZER ILERPAL W PROVIDES...
Optimal finishes in high production with open-mouth bags: Its palletizing gripper runs alongside the telescopic bag delivery belt, unloading each bag exactly where it should be placed and allowing high-speed overlapping.
Stability of the pallet, even with products that are difficult to stack, thanks to the lateral and upper conformation of each layer.
Flexibility: this automatic palletizing system allows bag format changes in a range of 5 to 50 kg without any adjustments.
Versatility: the ILERPAL W bag palletizer easily adapts to different pallet sizes, enabling different types of palletizing patterns.
Optimized transport: ILERPAL W is a compact palletizer that can be transported in a sea container, saving also transport costs.
Smooth, silent and precise palletizing.
Do you need additional information and pricing of this solution? Get a free quote easily and quickly!
Ask us for a quote
Download brochure
Download the catalogue to find out more about our solutions.
Download datasheet