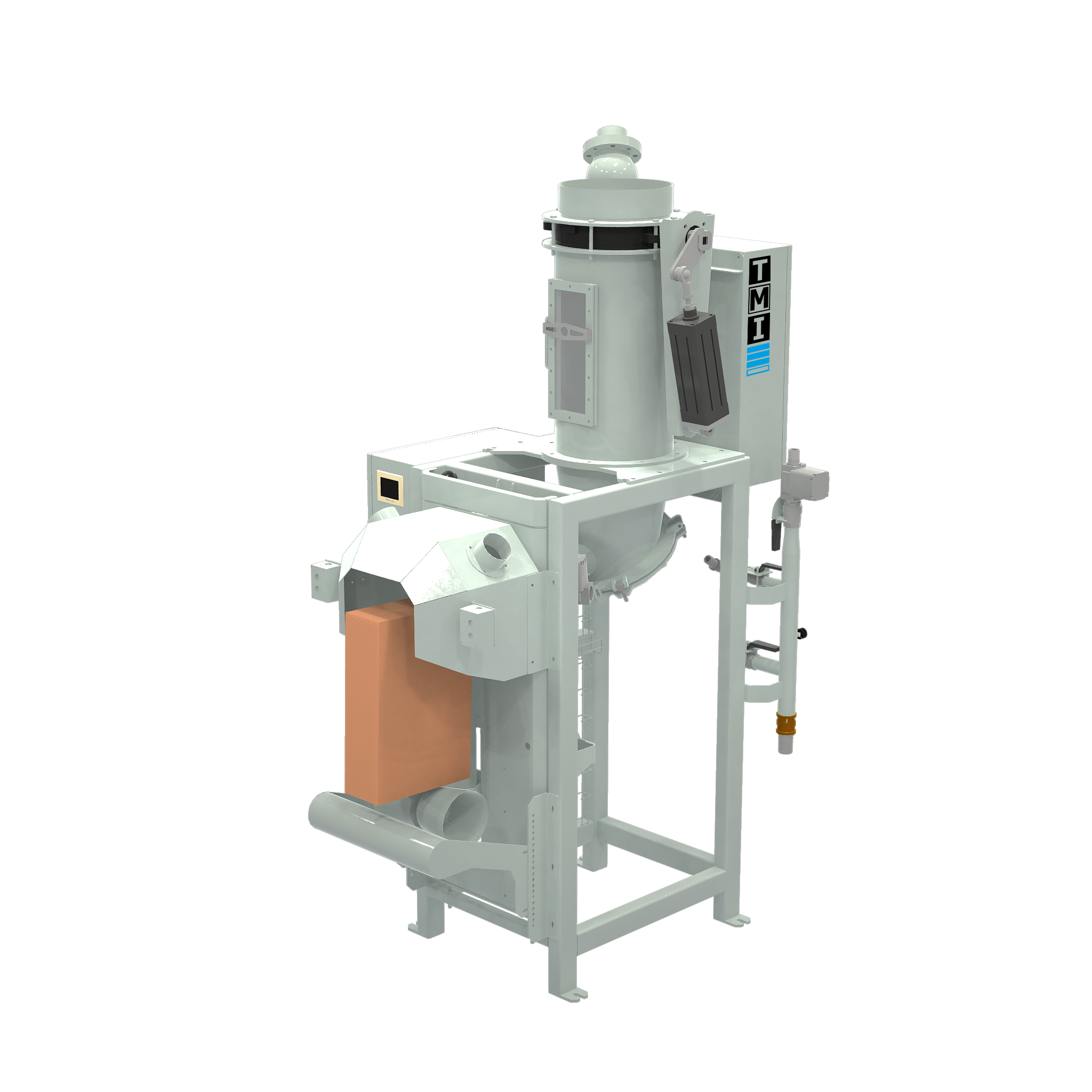 THE MANUAL VALVE BAGGING MACHINE ILERFIL VBF PROVIDES...
Production flexibility: the semi-automatic bagging machine ensures optimum filling of valve bags with different products and bag formats on the basis of different work recipes.
Optimized bagging of powdery products: using the force of air, the fluidization dosing system pushes the product into the valve bag in a sustained flow until the bag is completely filled.
Mixes that are always heterogeneous: thanks to its multi-fluidization options, this valve bagging machine avoids the segregation of heterogeneous products, maintaining the distribution of the different components of the product also inside the bag.
Dust-free working environment: despite not being usual on valve bagging machines, ILERFIL VBF manages to bag powdery products keeping dust generation to a minimum, thanks to its multiple configuration options at the bagging point, always according to the requirements of each project.
Durability: ILERFIL VBF is often used to handle abrasive products. This is why it has special configurations that significantly delay the wear and tear of its components.
Adaptability to demanding industries: some industries, such as the food and chemical industries, require strict hygiene. This semi-automatic valve bagging machine can be configured to meet the requirements of each industry. - Ease of operation: the operator can use the semi-automatic bagging machine even without technical training.
Minimum maintenance: this manual bagging machine configuration does not include mechanical product drive elements, thus reducing routine maintenance.
Easy cleaning: Corner-free sections with no mechanical elements can be quickly cleaned when changing products.
Do you need additional information and pricing of this solution? Get a free quote easily and quickly!
Ask us for a quote
Download brochure
Download the catalogue to find out more about our solutions.
Download datasheet